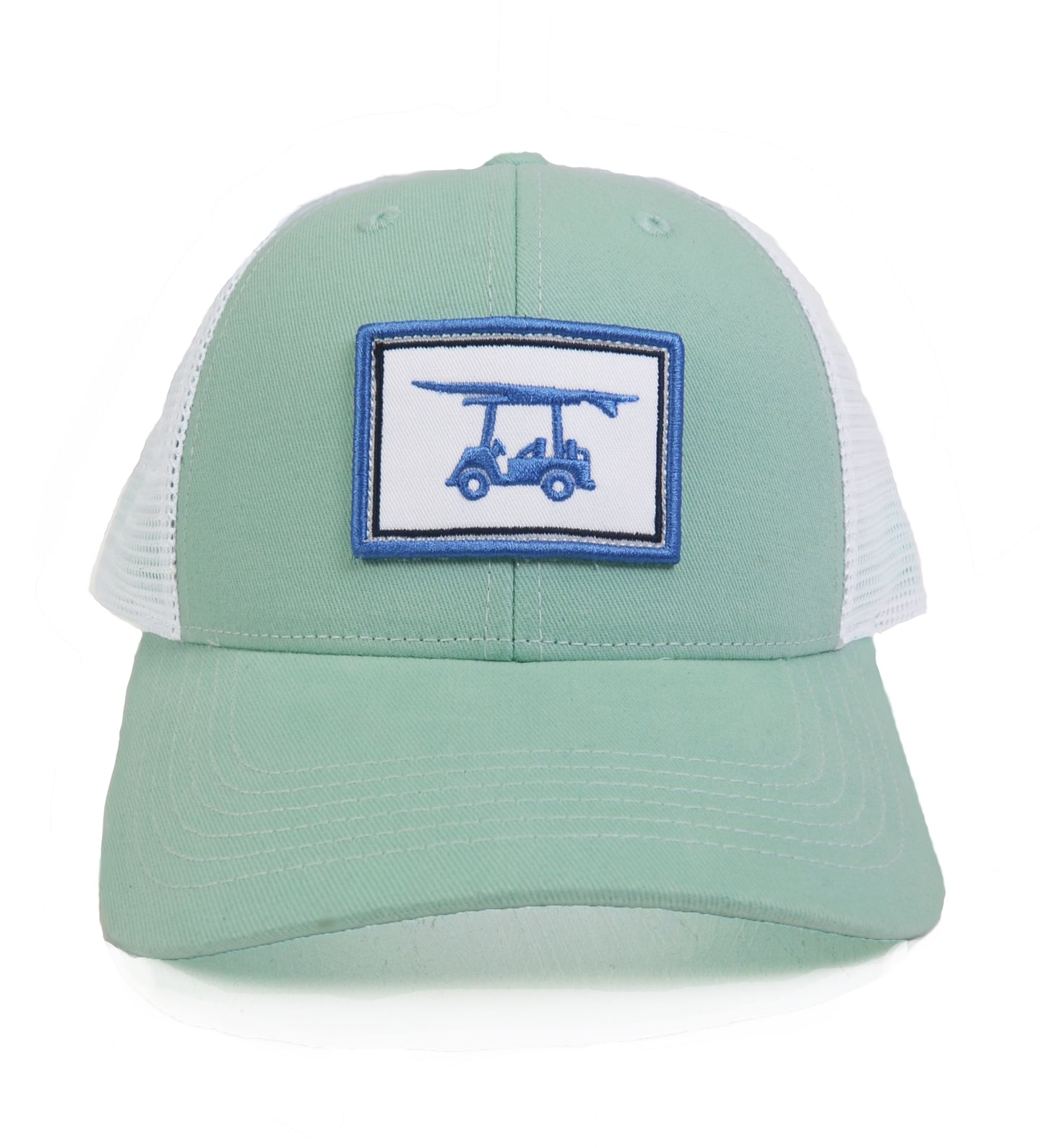 Trucker Hat - Spearmint
Your go-to Summer hat. Mesh back snapback hat with embroidered logo patch on front.
The spearmint BHB logo hat is inspired by our unique island lifestyle and defined by the simplicity and genius of golf cart only mobility. Our cool trucker hat in spearmint will fit almost anyone, so need to take measurements. There's no wrong or right way to wear this logo hat - it can be worn on the golf course, at the beach, or just out and about to reflect your character and protect you from the sun. Embody the island lifestyle in the spearmint BHB logo hat and consider consider pairing with our other island apparel like a pima cotton polo shirt or island t-shirt for a summer look!