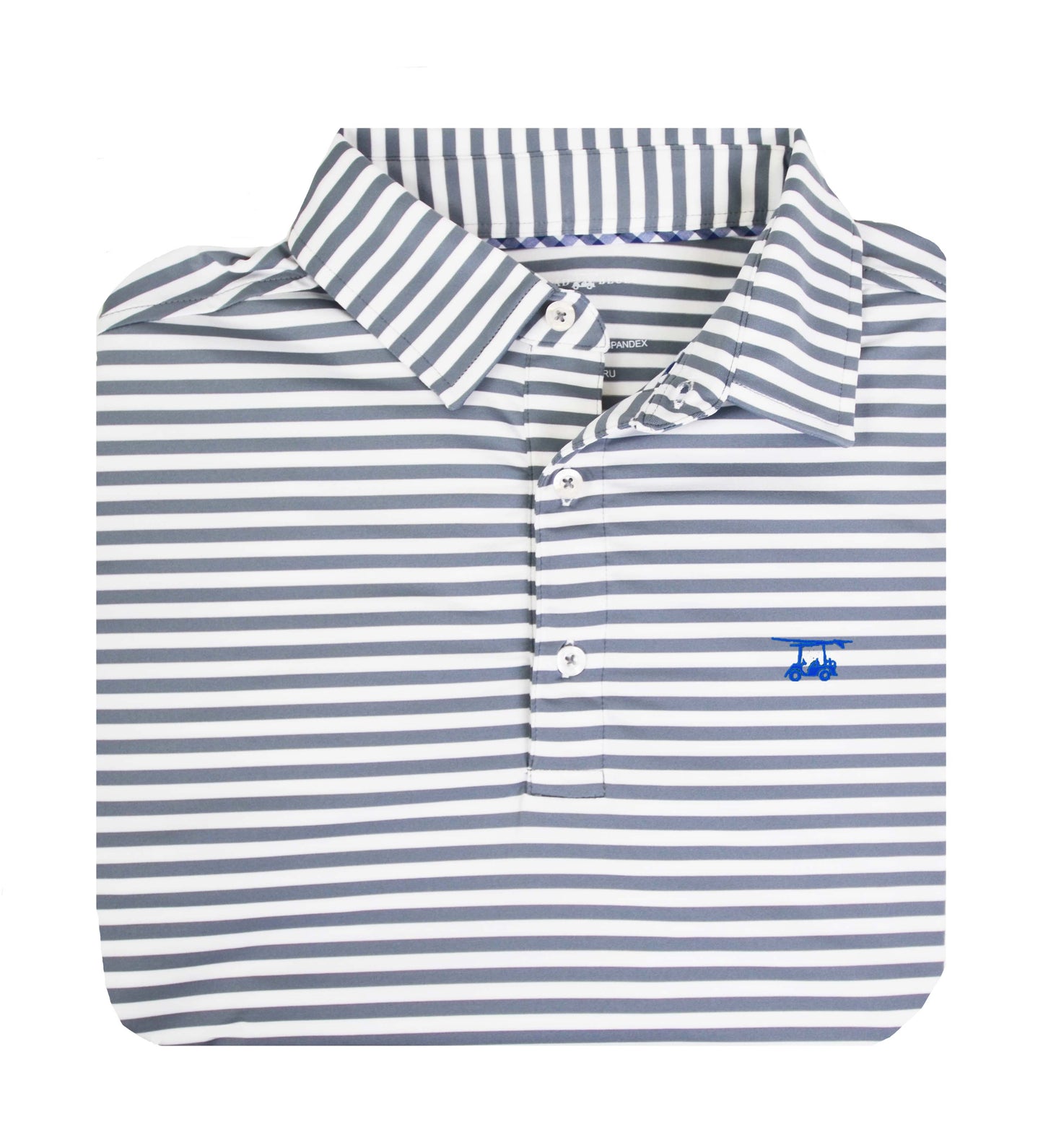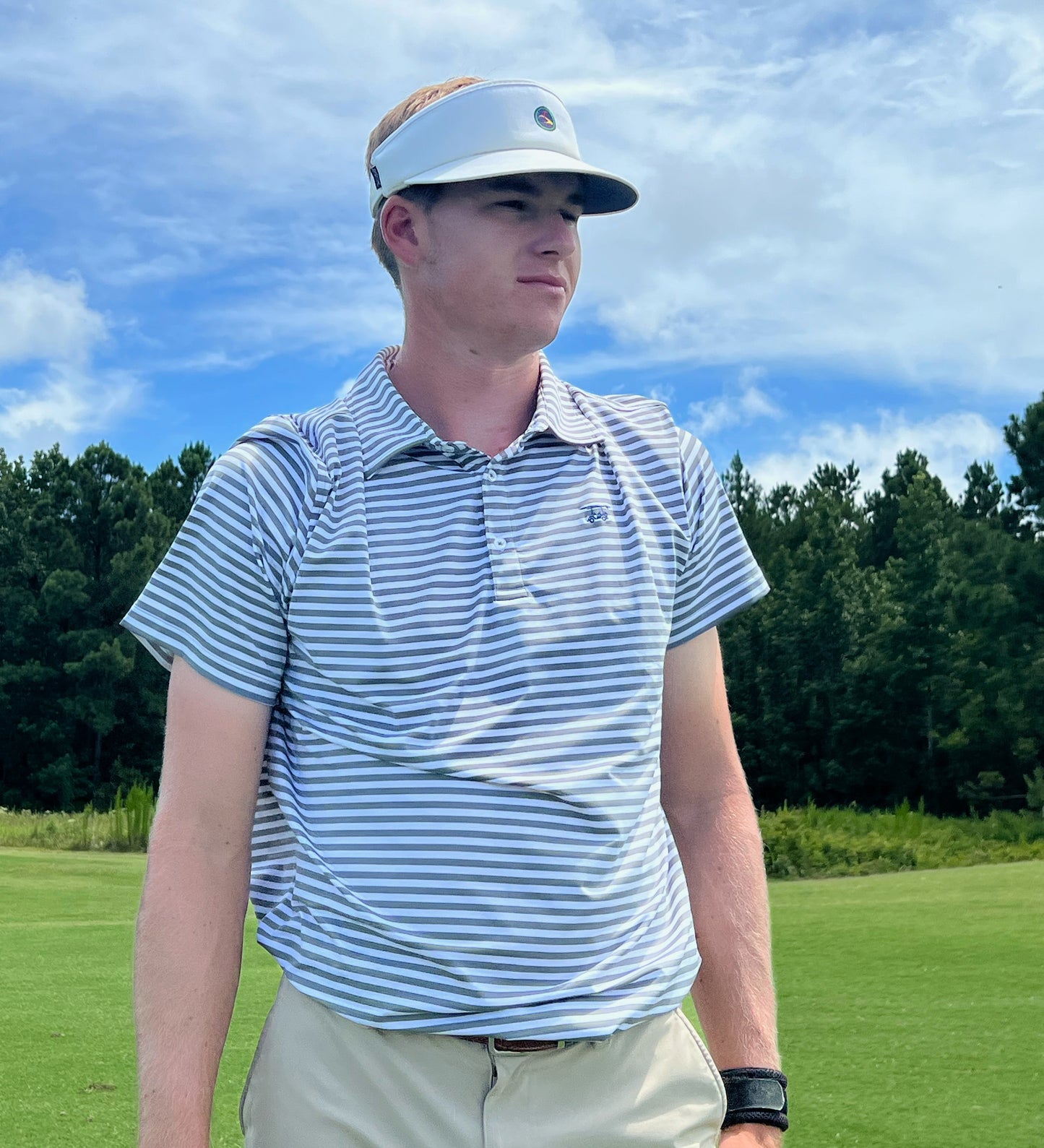 Albatross Polo -Monument/White Wide Stripe
This 0.25" inch Monument/White Stripe performance Albatross polo will blow you away with how soft and light weight the fabric feels. It is dressy enough for a cool evening party, and it's light enough for a hot day on the golf course.  This polo is 92% Performance Polyester / 8% Spandex and has a gingham trim. SPF 50.
The Albatross polyester golf shirt is inspired by our unique island lifestyle and defined by the simplicity and genius of golf cart only mobility. Our men's polyester polo shirt is super soft with a bit of stretch for comfort and a classic fit. Ages ago, the polo style was created for polo players on horses, but with Bald Head Blues the polyester golf shirt can be worn on the golf course, on the water, or at work. Embody the island lifestyle in the Albatross polyester golf shirt and consider wearing underneath one of our quarter zip pullovers for those cooler days.