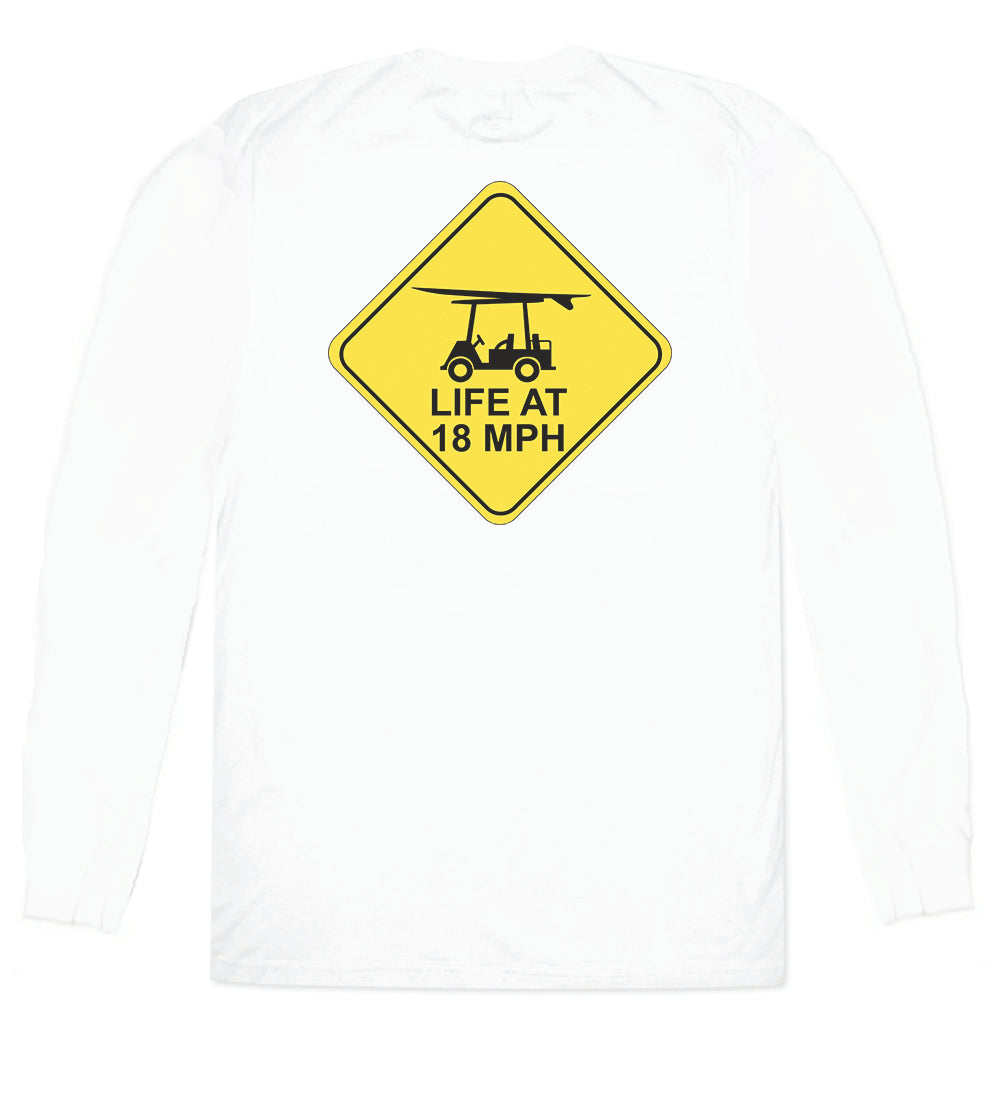 Island Tee - Long Sleeve Life at 18 MPH - White
Pima Cotton Pocket Tee - Pre -Shrunk- fits true to size.
The white Life at 18 MPH island t-shirt is inspired by our unique Bald Head Island lifestyle and defined by simplicity. Our white pima cotton t-shirt is soft, pre-shrunk, and perfect for the casual coastal lifestyle that's all about style and relaxation. It's sure to be your new favorite shirt for summer. So grab your beach chair, throw on the island t-shirt, and take a ride to the beach. Consider pairing with our other island apparel like a logo hat or embroidered belt. We're privileged to share our island experience with you!